by Staff | September 29, 2023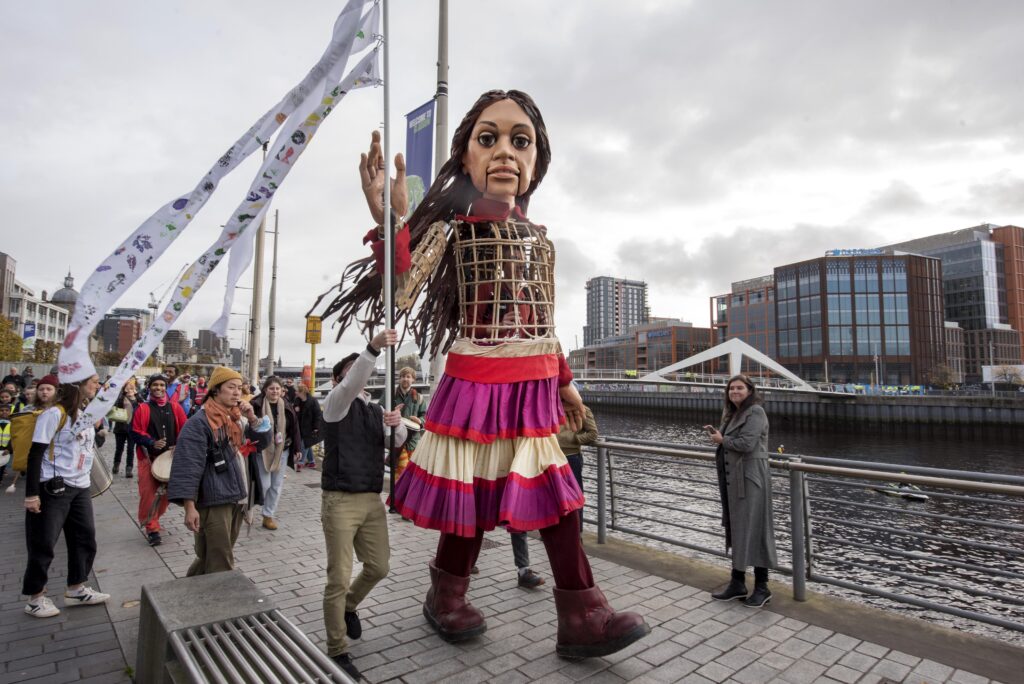 GVP is proud to partner with The Alliance Theatre to welcome Little Amal on her journey across America to raise awareness on the challenges of refugee children.
Little Amal – whose name means 'hope' in Arabic – is a 12-foot puppet of a refugee Syrian child who has traveled to 13 countries. This fall she journeys 6,000 miles from Boston to San Diego and visits 35 cities and towns in the United States.

See Little Amal during her special visit to the Woodruff Arts Center in Atlanta beginning on the Sifly Piazza. Amal will meet youth artist-activists in Atlanta, and together, they will carry forward a message of a different world in the spirit of Martin Luther King Jr. Click here for more information