Introducing your network to the
that we do.
We welcome groups of friends and colleagues from partners, local businesses, membership associations, faith-based organizations, and more. Bringing a group to volunteer at GVP is a great way to spend time with the students and be an ambassador for GVP.
Explore the many opportunities groups have to serve.
Provide Lunch for Students
When our lunch partner, Agnes Scott College, closes for holidays, GVP students eat lunch on our campus in downtown Decatur. Providing lunch for students on these days is a fun opportunity for individuals or groups to provide food and spend the lunch hour with students!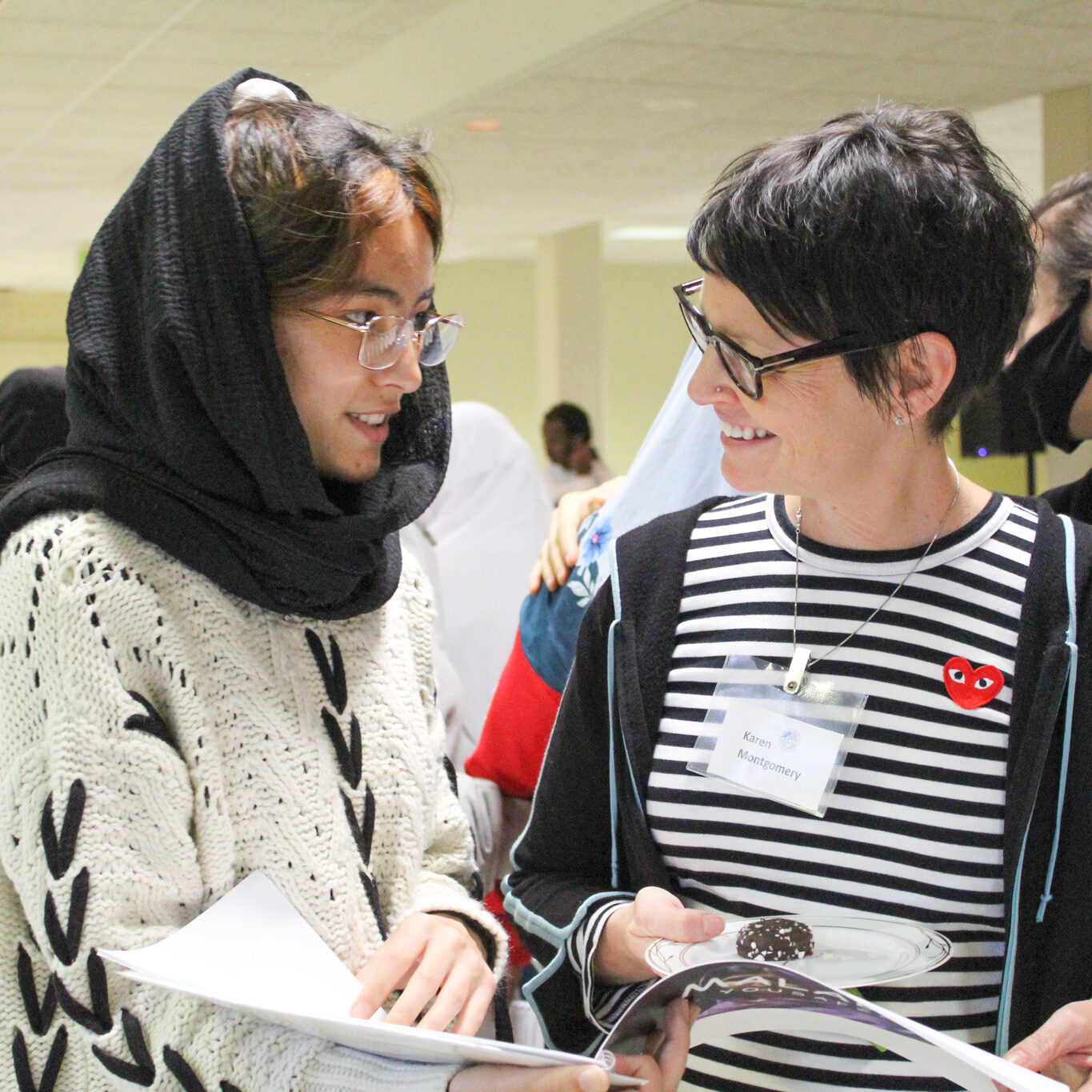 Authors' Teas allow students to share what they're learning with the community through their songs and stories.  As a host committee, you provide refreshments, assist our Authors' Tea team with set-up/break down, and help make our guests feel welcome. Read more about Authors' Teas.
You don't have to take part in a scheduled event or activity to support us. It's easy to organize your own activity with friends or with your community group. Be creative! We'll support you with materials and access to our team fundraising platform.
Groups can also host an event or a party at their office, home, school, etc. and collect needed items (new items only) such as school supplies, health and hygiene products. Contact us to determine current and upcoming needs.