by Jennie Jiang | July 15, 2021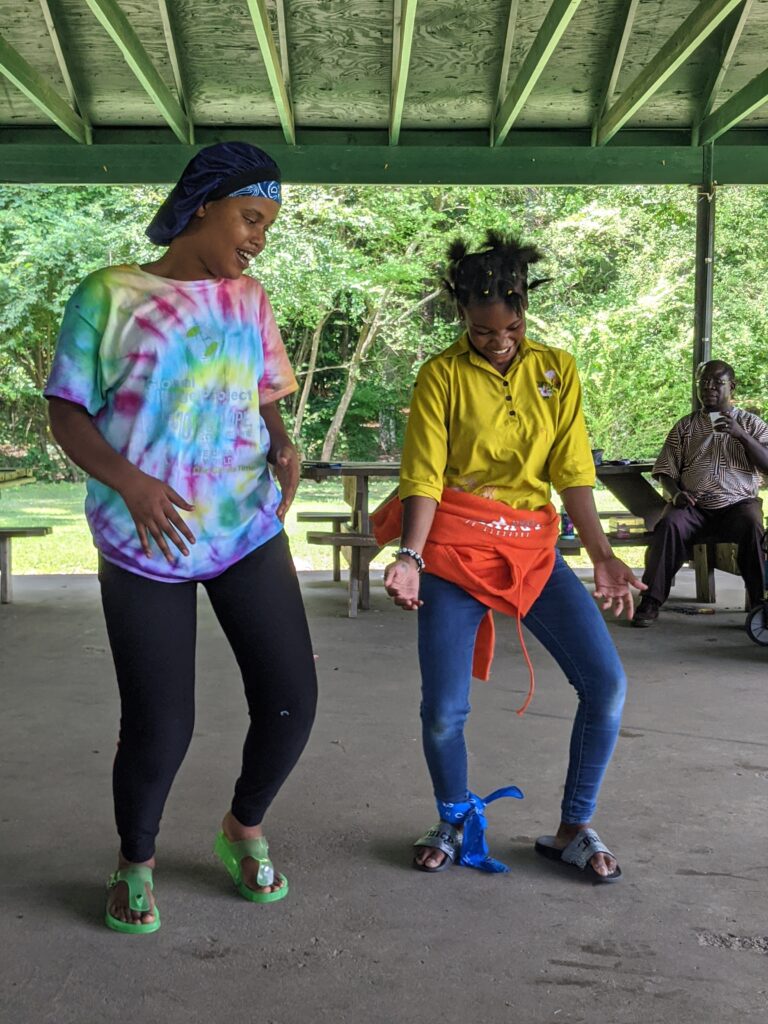 After a year of remote learning, the ache to meet again in person was acute for GVP's students and teachers alike. The opportunity finally came last month: for a week in late June, students and teachers gathered together for GVP's "Connecting through STEAM" outdoor summer camp, a program packed with events from live performances to bottle rockets.
Held at Milam Park, a public greenspace in Clarkston, STEAM (Science, Technology, Engineering, Arts, Math) summer camp was a chance to reignite the connections that fuel GVP's unique learning community. Students built connections to their learning and to each other through the arts, nature, and engineering activities. Each day, they teamed up to tackle STEAM challenges, including build activities like making bottle rockets and ultralight model airplanes; science activities like a photography-based scavenger hunt of local flora and fauna; and art activities including painting, tie-dying, and cyanotype relief printing with local flora. GVP Music Teacher Ms. Elise led music circles to start each day, and in true GVP fashion, the days ended with live concerts featuring music from all over the world. On the last day of camp, students participated in a drumming and dance lesson led by GVP's drum teacher, Sister Omelika, and her company of West African dancers and drummers.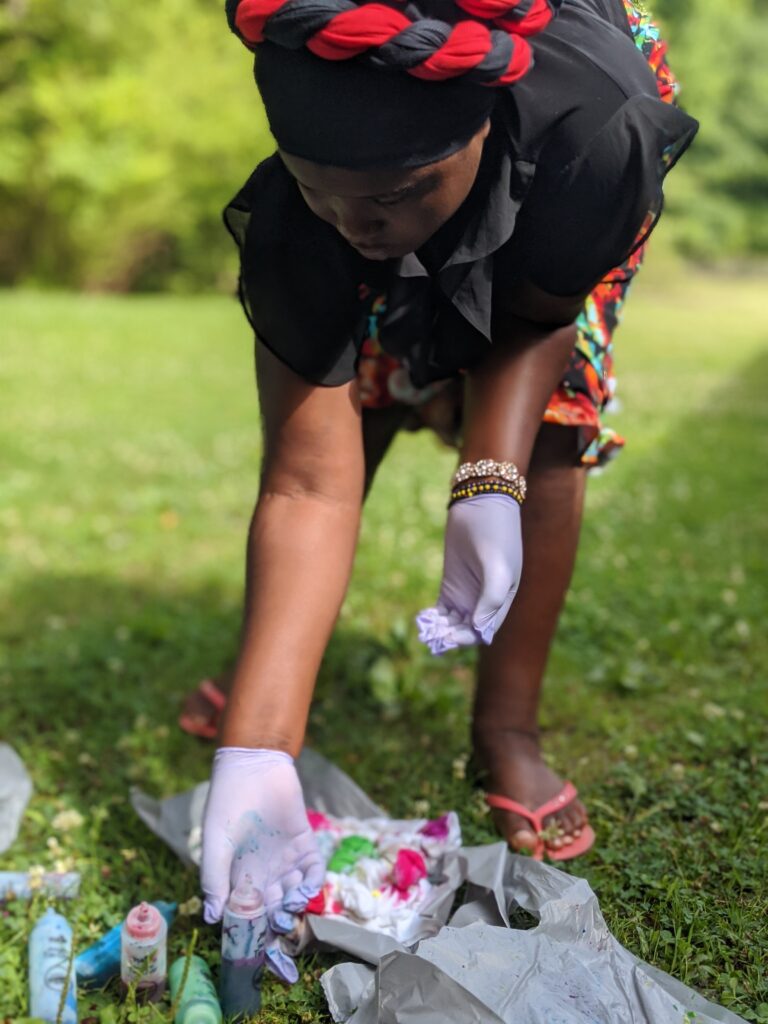 Beyond the activities themselves, the true impact of STEAM summer camp lay in the opportunity to be together. An average of 20 students participated each day, and for most students, it was the first time they were able to see one another in person for more than a year. Dr. Cassie, Director of Education and Impact, noted that, "Teachers were able to meet students they had never met in person, and students met other students as well. It was a special opportunity to build bonds." Several recent GVP graduates and alumnae also joined in on the fun, as well as many siblings, cousins, and parents of current students. Alumna Ni Za Vang was critical in preparing and running the camp, as part of an internship she has served in for the past two summers. All in all, it was a small taste of the beautiful 'global village' that makes up the heart and soul of GVP.
Over the past year, GVP students and teachers have navigated online learning with grit and grace, making the most of what has been an extraordinarily challenging time. They have succeeded in translating some of the most important components of GVP's model to an online format, including the sense of trust, care, and belonging. But for the things that Zoom sessions and phone calls aren't cut out for – the opportunity to share a meal or play a game of soccer together – we were grateful to have been able to reconnect through summer camp, and we can't wait to welcome our students back on-site for the upcoming school year soon.
A special thank you to all of our guest artists for STEAM Summer Camp!
Kaddy and Matt
Joyce and Jacque
Mick and Evan Kinney
Liza Garza and Eli Lakes
Omelika & Co