by Danielle Ereddia | June 28, 2023
At summer camp, we are all teachers and we are all students.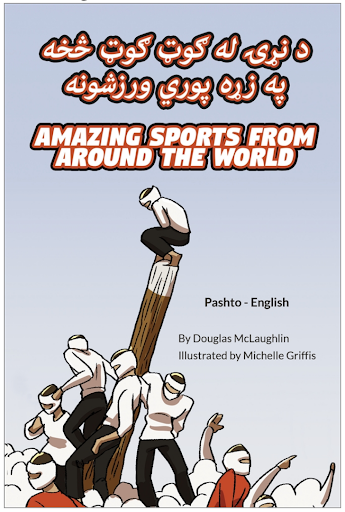 This June, at Milam park in Clarkston, 20-plus students gathered under the big pavilion in the sun, rain, and heat. The theme for this year's camp week was "Around the World." Aided by bilingual texts, we learned about art in Arabic, sports in Pashto and Dari, and gardening in Karen. We practiced henna and origami, and learned the Cuban cha-cha-cha. Even our lunches were learning experiences: we enjoyed jollof rice, chana masala, and a Karen drink similar to bubble tea. Students taught each other playground games from their home cultures, and we marveled at the similarities and differences between them.
A highlight of the camp was world sports day. We traveled to Australia and hosted our own Tunarama tuna toss, hurling a 20 pound "tuna" as far as we could. We were honored by special guest teachers to teach us nzango and takraw, from Congo and Thailand, respectively. There was some awkward hesitation as we tried new sports, new movements activating muscles we are not used to using. The joy of hitting the ball correctly, the cheers of scoring a point, the laughter of how silly we feel. It gave us an appreciation for the craft of each sport– each one difficult and taking years to master.
Amidst the backdrop of the park activities, we simply enjoyed being together. The first day was emotional – an overflowing of hugs as girls ran off the school bus. The last day almost equally so: phone numbers exchanged, promises to keep in touch. At GVP, summer camp reminds us that we are all learners, in every season. We can't wait to see each other again in August!