Read more about our student outcomes and alumni success over the past year.
All
Alumni
Diversity, Equity, & Inclusion
Events
GVP News
Inspiration
STEAM
Student Stories
Teaching
Thought Leadership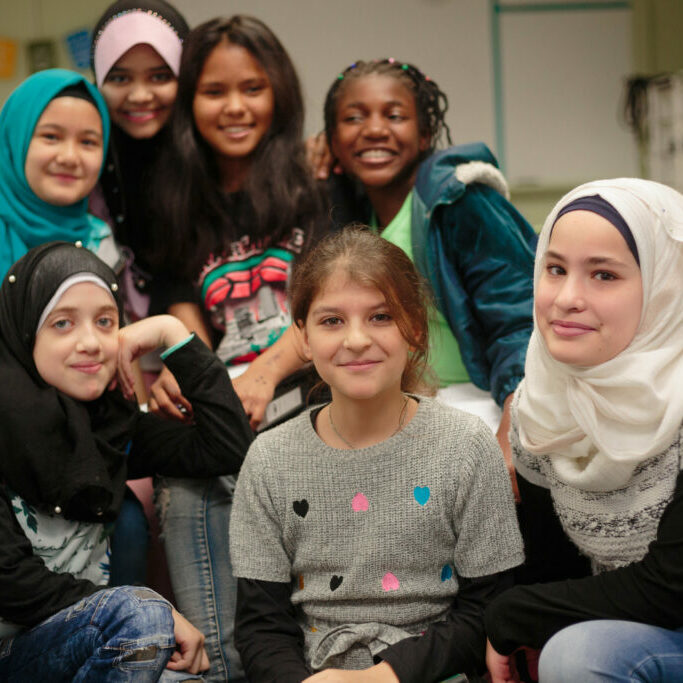 Dear Decaturish – To welcome refugees, we need inclusive education
Like many students across the country, Lucia, a middle school student in Decatur, spent the past school year online. She worked with her classmates to solve the math problems projected across her screen.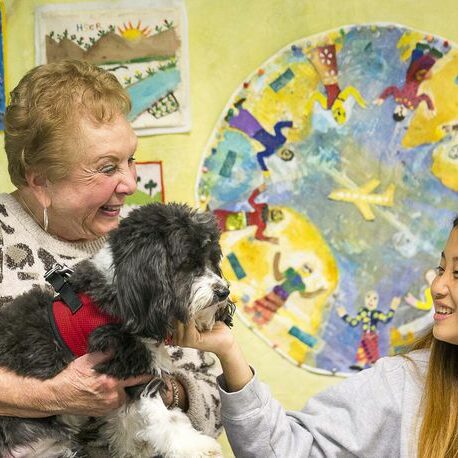 Lily Tova the therapy dog comforts refugee girls in Decatur
Lily Tova barked excitedly and shook her gray pom-pom-like tail when she arrived for her most recent visit at the Global Village Project, a middle school for refugee girls in Decatur.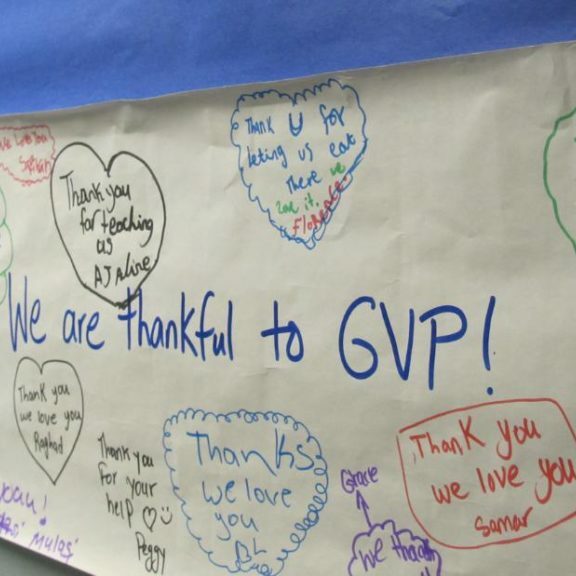 What one group of refugee girls is thankful for this Thanksgiving
Along a short hallway on the upper floor of Decatur Presbyterian Church in Atlanta, a blue banner stretches across the wall, packed with scrawled messages of thanks and words swelling with appreciation.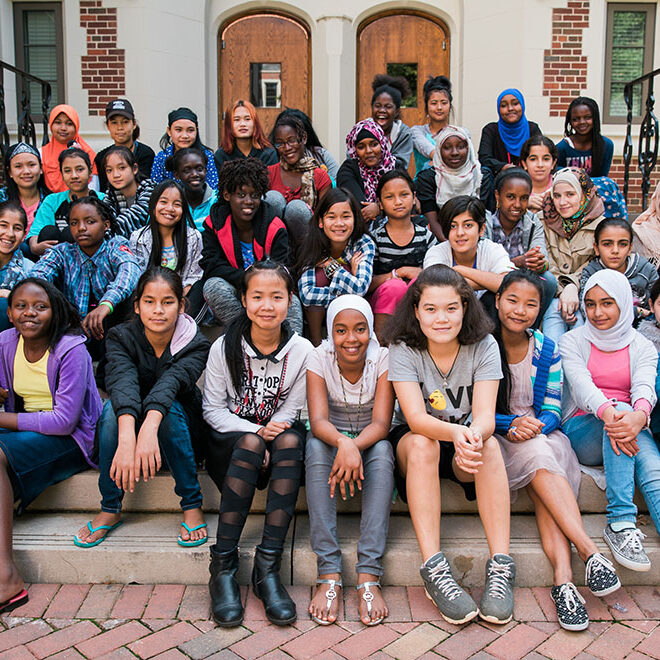 Global Village Project is the only school in the United States designed to meet unique needs of refugee girls with interrupted education.