by Staff | March 29, 2023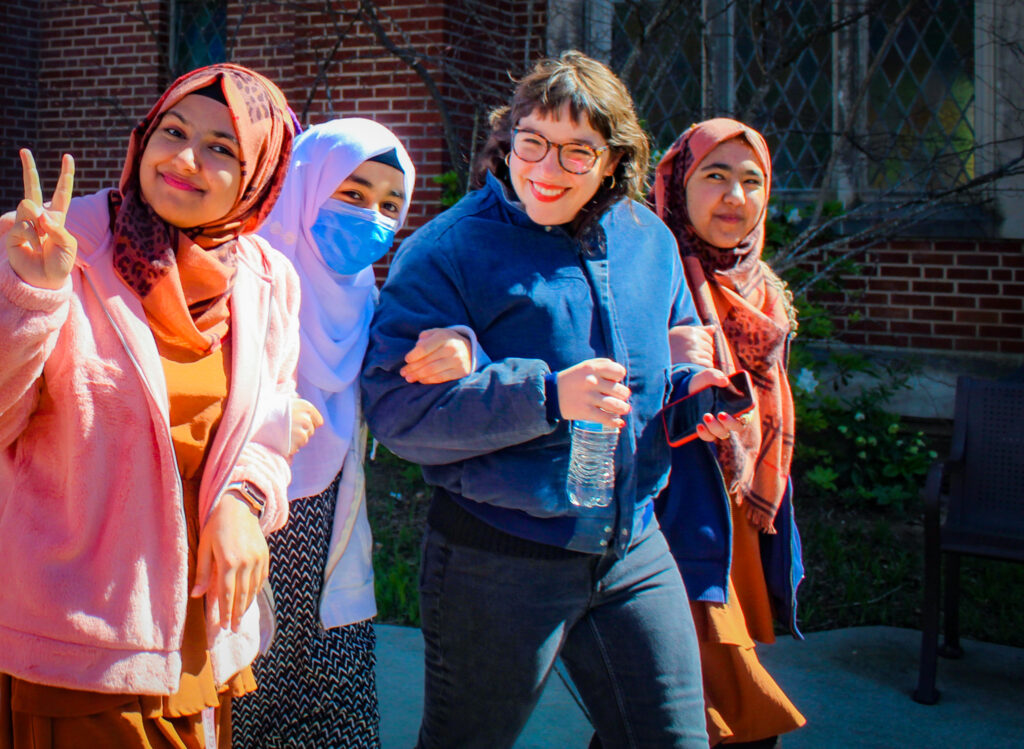 We have a new school bus! On a cold, windy day this month, students and staff interrupted their daily schedule to celebrate the arrival of Global Village Project's new school bus. The bus, a 44 seater vehicle, was the result of a grant from the Ruth S. Coleman Fund at the Community Foundation of Atlanta, a long-time supporter of GVP.
GVP has long aspired to grow its school bus program, which currently includes two buses that seat 14 students, taking them to and from school and making two rounds between Clarkston and Decatur every morning and afternoon. Historically, before the bus program was established, GVP students had to get themselves to school using Marta and a combination of city buses and the commuter rail to arrive at the downtown Decatur Marta station across the street from the school.
The bus program was an upgrade; however, despite the improvement, the current program still presented some challenges. Making two round trips every morning meant some students arrived at school very early and left later, causing for longer days. This also meant teachers and staff had to make provisions and accommodations for the students to be supervised, which meant long days for the whole school. The acquisition of a new bus will allow for a shorter, more efficient school day, fewer costs for bus rentals for whole-school field trips and, from a student's perspective, "We can ride with our friends on the same bus every day."
Students and staff got a glimpse of the new school bus on its way to being registered and branded. Walking through the narrow aisle of the bus, students ran their fingers across the blue vinyl seats, exclaiming with delight and awe over the size of the bus.
Our students are looking forward to using the school bus when it begins operations.