by Jennie Jiang | August 28, 2020
From left to right: Dr. Cassie Leymarie, Katelynn Villari, and Jasmine Verreen.
With her love for adventure and willingness to dare greatly, Jasmine Verreen could be bringing no better approach to life to her new role as Global Village Project's Newcomer Teacher. This fall, she is embarking on her first school year teaching at GVP – during a global pandemic, no less. Teaching under a fully remote model will require a creative, adaptable, and determined approach to the classroom, but Jasmine is up for the challenge.
GVP is excited to welcome Jasmine to our faculty. Stepping into the Newcomer Teacher position following beloved Amy Pun's departure, Jasmine brings a wealth of experience and a passion for working with English language learners. Her unique teaching background, which spans the globe, brims with the daring resolve that she says guides her career and life.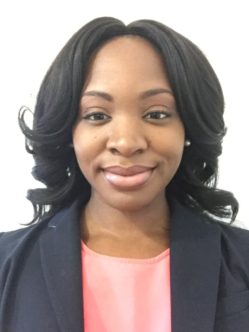 Jasmine's career in education began when she joined Teach for America after graduating from the College of Wooster in Ohio with degrees in Africana Studies and Theater. She says that while she enjoyed her Africana Studies major, she was eager to make a tangible impact in Black American communities after graduation, so she moved to Miami to teach science first at a predominantly Black American middle school and then at a middle school with a large Haitian American student population. It was there that Jasmine, admiring the courage and determination of her students from immigrant backgrounds, fell in love with teaching English language learners.
After four years of teaching in Miami, Jasmine's next major adventure was teaching English in Korea. She taught middle schoolers in Busan, Korea for a year through the English Program in Korea (EPIK), and then completed a brief stint in Brighton, England before returning to Korea to teach in the small town of Cheongpyeong. These experiences helped Jasmine gain a more nuanced understanding of the cultural context of education: she says that while teaching abroad helped her understand that students navigate distinct educational environments in different countries, the students themselves have a lot in common: "There's so many things about them that are so similar…no matter what country I'm in, no matter what culture I'm teaching in."
Now, having returned to the United States, Jasmine is thrilled to begin her first year as Newcomer Teacher at GVP, a role that she feels is where many of her interests and past experiences converge. She is grateful to be teaching in a school that is built around best practices in education, including project-based learning, restorative practices, and especially,  a strengths-based approach to education. While the refugee students at GVP all come from backgrounds with interrupted schooling, Jasmine emphasizes, "There's so much that they do know, there's so much that they can do, and there's so much that they've already been through. I really like how GVP promotes independence and acknowledges them as leaders."  
This school year, which will be entirely remote after our on-site orientation is complete, will likely be one of Jasmine's biggest challenges yet. "I'm most afraid of losing the human aspect of getting to know the girls," she admits, but she's determined to carry on the GVP experience: "Relationships are so much of what fuel GVP's culture, and I'm really trying to think about how I can recreate that in an online platform." She has been experimenting with and learning about various tools that can help create an engaging online experience, and she is excited to jump into the new school year.
The challenges that lie ahead don't scare Jasmine – she knows the GVP team has her back, the planning is in place, and her fearlessness will help her face the rest. As she says, "Ever since I was a small girl, I always said, 'Well, why not me?' If something scares me, I have to try it…Why not me? I can teach even in this crazy time of COVID."