by Elizabeth Elango | October 27, 2022
This month, GVP welcomed three educators from around the world who were part of a Fulbright program hosted by Georgia State University. Ja Seng Pan from Myanmar, Thi Lien Bui from Thailand and Sadath Mwamsema were hosted by Ms. Johna Meldau, Ms. Olivia McKellar and Ms. Katie Fowler, respectively. Over the course of two weeks, the scholars visited GVP's classrooms, shadowing all of our teachers and learning about GVP's curriculum and pedagogies. These educators got the opportunity to see GVP's model at work.
"The Fulbright Program is the U.S. government's flagship international educational exchange program and is supported by the people of the United States and partner countries around the world. The Fulbright Program is funded through an annual appropriation made by the U.S. Congress to the U.S. Department of State's Bureau of Educational and Cultural Affairs. Participating governments and host institutions, corporations, and foundations around the world also provide direct and indirect support to the Program" (ECA Press Office).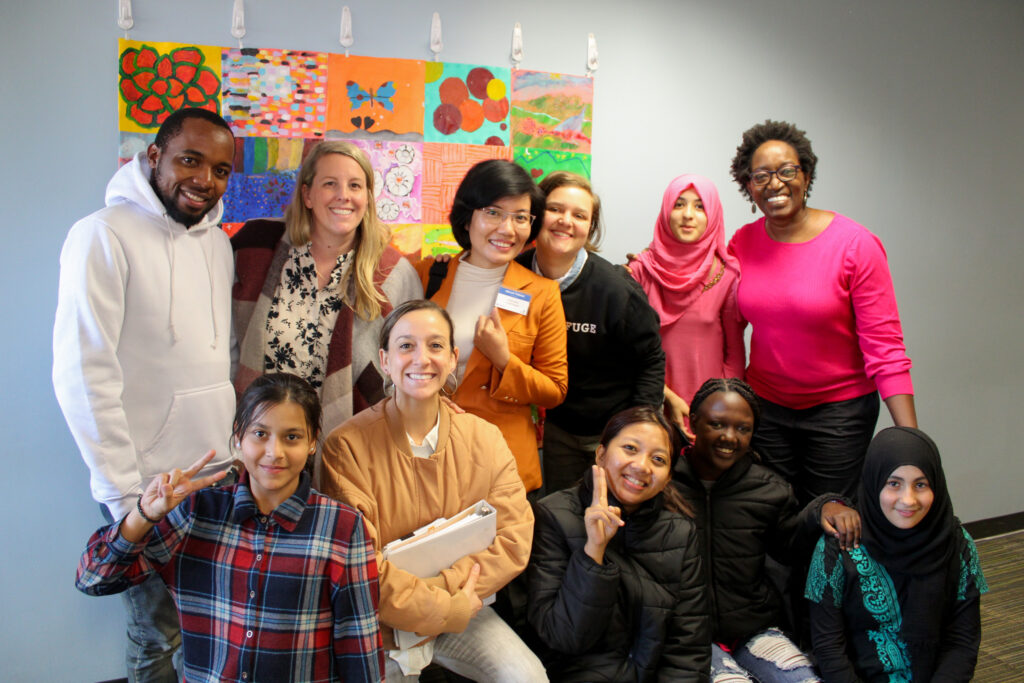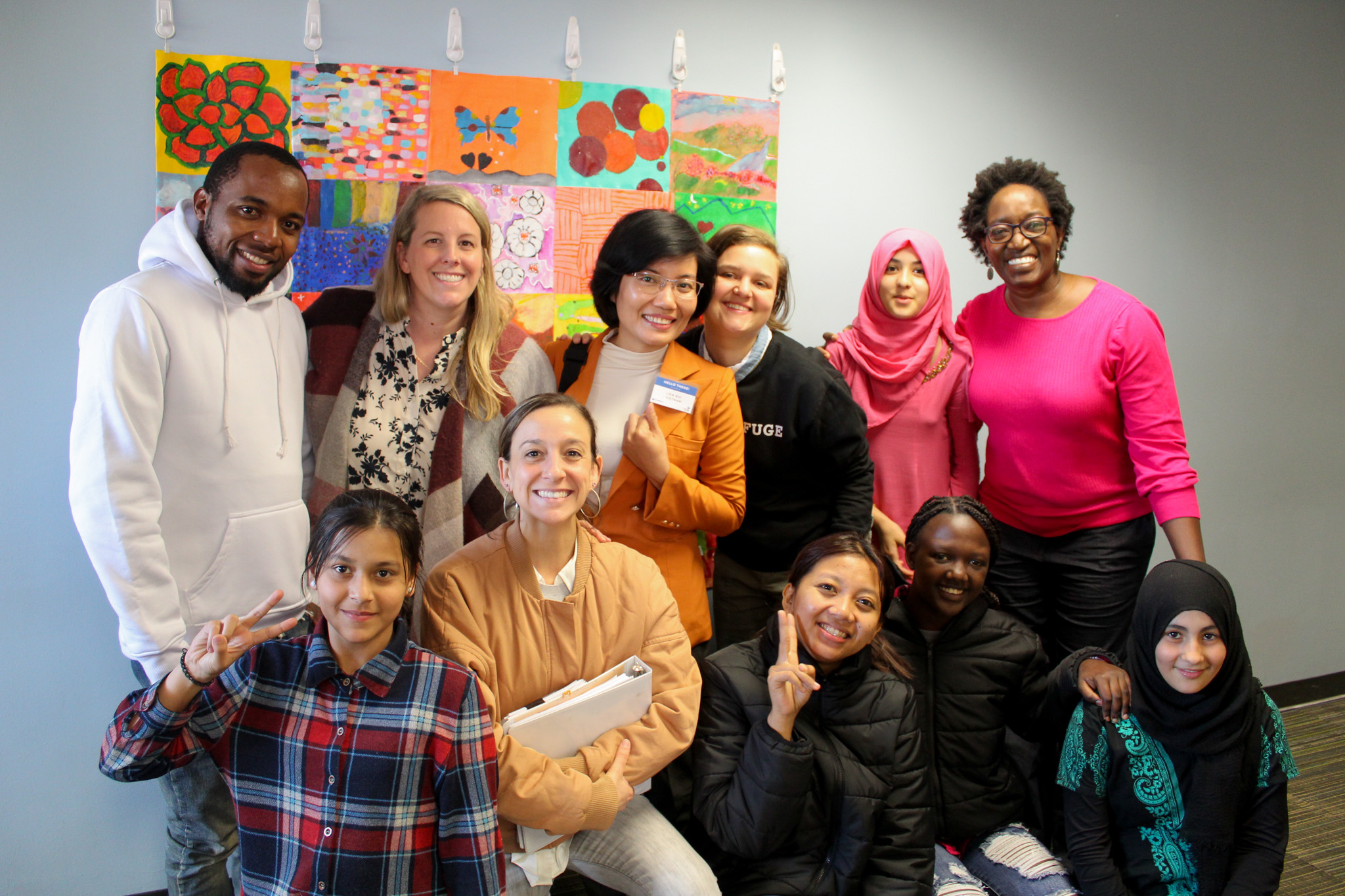 While they learned, our guests also shared their experiences teaching in their home countries. GVP teachers and students alike were excited to have them in the classroom. Ms. Ja Seng Pan is the director of Growing Tree English Center (GTEC) in Myitkyina, northern Myanmar. She founded this school in April 2019 because her dream in life is to help improve my country's education by providing opportunities for disadvantaged children to receive quality education in her community. She received a bachelor's degree in Mathematics from Myitkyina University and a master's degree in educational administration from Assumption University, Bangkok in 2019.
Ms. Lien Bui Thi has been a TEFL teacher since 2006, online English teacher since 2016, and a GPS teacher from Ngo Gia Tu High School, partner school of GEIST International Foundation since 2018.
Mr. Sadath Mwasema has been teaching English language at Misha secondary School for10 years. He volunteers as an English language teacher at Town Primary School in Tabora Tanzania. Sadath is a founder and Executive Secretary at Community Development watch (CODEWA), a non-profit dedicated to helping Tanzanian children to find their path to dream of a better future through mentorship, education and health Support. He is also a founder and Executive Director of Elimu Bora Foundation, a foundation working with children and youth to improve the quality of education in Tanzania, promote gender equality in Education and end violence against children. Sadath.
At the end of their visit, students sang songs to thank the visiting teachers for their time at GVP and each of the teachers went away with gifts from the school.
The fourth pillar of GVP strategic plan focuses on sharing our model. Teacher exchanges like these, coupled with GVP's investments in our own teachers are ways in which we share and expand the message and impact of GVP's mission.
GVP is proud to announce that social studies teacher, Ms. Katie Fowler has also been selected as a Fulbright Scholar. During the next year she will participate in the Fulbright Teachers for Global Classrooms Program. As a Fulbright recipient, Ms. Katie will share knowledge and foster meaningful connections across communities in the United States and abroad.