by Erikah Swift | August 26, 2022
On her first day of work, Caroline Henry realized she already had a special connection to GVP. Ms. Marjorie, Science Teacher, told Ms. Caroline that she used to be her mother's neighbor. Ms. Caroline informed her mom about her new, yet familiar colleague with a selfie of the two teachers. This semester, Ms. Caroline's mom will also join GVP as a math volunteer making the total picture a full circle moment.
"That's such an unexpected connection to my past. That feels really special," she said.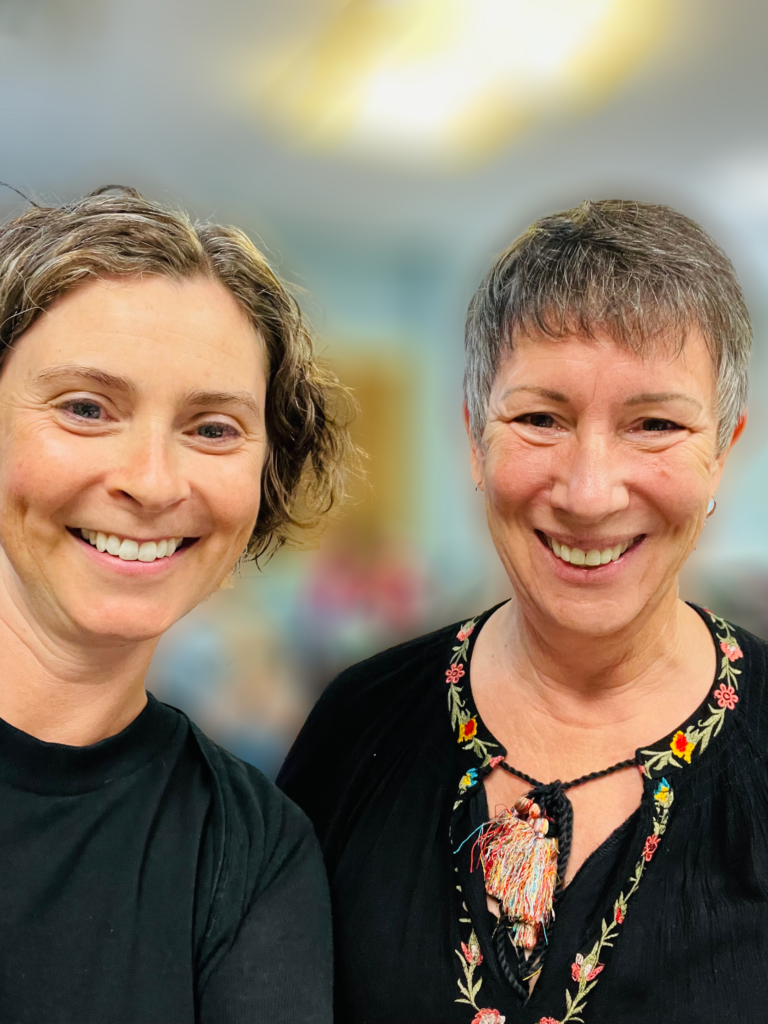 Ms. Caroline joined the GVP team on August 1 as the Lead Math Teacher. She started as a literacy workshop volunteer in 2019 and is thrilled to now be on staff.
Ms. Caroline always loved teaching. From her teen years working as a camp counselor to enjoying language studies in college, she assumed she would start her career as a language teacher. However, a lesson at Kenyon College in Ohio changed her perspective of who she would teach.
"It was in my spanish class that my professor taught us Spanish through the stories of immigrants coming across the border. And I had never been exposed to those stories before. I was in that class that i decided I wanted to spend my time teaching, but not teaching a foregin language, instead being a part of the immigrant community."
Since working with the immigrant community, Ms. Caroline's passion led her to GVP in 2019 working with Form One students. When the pandemic put things on pause, Ms. Caroline returned in 2021 working with Ms. Anne, Lead Literacy Teacher, and Ms. Olivia, ESOL Instructor, in a leadership role crafting literacy workshops.
"I loved coming and spending my Wednesday afternoons here. The four volunteers that worked with me last year were spectacular. They made it so fun, lovely and easy. It was the highlight of my week."
Only months later, Ms. Caroline returned to GVP again, and not just once per week. She credits being a volunteer first to help with the smooth transition into her new role.
"Coming into this job, it has been nothing but exciting because I knew from day one, that everything sort of aligned with the way I like to do things. I already had so much respect for everyone in the building. It's been about as easy as transitions can come for any teaching job for sure."
Although the transition into Ms. Caroline's new role was easygoing, there are still challenges as a teacher. From Ms. Caroline's perspective, since the pandemic, educators everywhere are working to ensure students' needs are being met first.
"Balancing the social-emotional needs are even more pronounced now than they were a few years ago. Prioritizing that but also teaching the curriculum for high school is a challenge that is bigger now."
In her former role as a volunteer, Ms. Caroline saw how GVP teachers cared for students during the 2021 school year — a challenging time when everyone made their return back to campus.
"It was tough, but the amount of time that teachers spent that first semester making sure that the girls were okay, and safe and cared for before they worried about anything else, and seeing that transition into the second semester, was the coolest thing to watch."
However, as obstacles decline, the students start to put more trust in their school sisters and their teacher.
"Those moments are the most rewarding to me — really building relationships where they (students) feel safe and therefore able to learn from you."
As she continues her role as Lead Math Teacher, Ms. Caroline hopes to see GVP moments from a teacher's point of view.
"I'm looking forward to my first Authors' Tea as teacher because I've been on the audience side of it, so I'm looking forward to being a part of making that happen…and this is together with Ms. Linda — I'm looking forward to shaping what math looks like for these girls."