by Jennie Jiang | January 29, 2020
GVP's beloved Ms. Kimberli Render will be moving to New York City and leaving her current position as Arts Coordinator. During the fall semester, Kimberli worked remotely for several weeks while performing in The Metropolitan Opera's production of Porgy & Bess.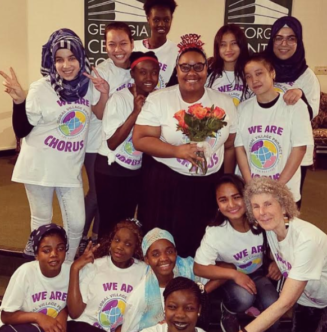 Kimberli recently received an offer she couldn't refuse – a full time gig singing for a new opera! The show will premiere in March at the Lincoln Center. This opportunity is a dream come true for Ms. Kimberli, but it's alsobittersweet. In an email to staff, she wrote, "It has been such a joy and honor to serve alongside each of you at GVP these past 3 years. The faculty and staff tirelessly work to build a safe, inclusive, and nurturing environment. And I am proud to have been a part of the awesome work happening at GVP."
Staff, students, and volunteers will miss the creative energy, attention to detail, and warm enthusiasm that Kimberli brought to her position at GVP. We wish her the best. Break a leg, Ms. Kim!