by Jennie Jiang | February 20, 2020
Since she joined the GVP Team in July 2019, STEAM Coordinator Danielle Ereddia has been building out new opportunities for GVP students to learn, explore, and engage in projects related to STEAM, one of the core components of GVP's innovative educational model.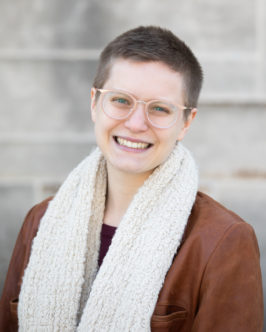 STEAM stands for Science, Technology, Engineering, Arts, and Math – a 21st century adaptation of educational models that previously focused on STEM (Science, Technology, Engineering, and Math). The STEAM Coordinator position was newly created at GVP in order to support the development of a STEAM curriculum that would offer an integrated learning experience to students.
Danielle Ereddia was just the passionate and experienced STEAM educator GVP was looking for to take on this role. A high school biology teacher before coming to GVP, Danielle has a degree in Biology Education from Kennesaw State University and coordinated many STEAM activities at her previous school. To Danielle, "STEAM education is all about creativity and critical thinking. I love encouraging students to use their passions to create and innovate!"
One of her favorite projects so far has been coordinating Media Club, a new club at GVP for students who are interested in learning photography and videography skills. With Danielle's help, a small group of interested students are learning how to use professional equipment to take photos and videos. They have been using these new skills to document field trips, Authors' Teas, and other special events!
As GVP's educational model continues to develop to best serve the needs and strengths of our students, we are lucky to have Danielle on team. She is truly an educator at heart, with a strong passion for teaching and deep love for the students at GVP. Regarding her favorite GVP moment so far, the semi-annual student talent show "GVP's Got Talent", she writes, "It was such a beautiful day of students sharing their voices and supporting each other wholeheartedly." We are so grateful for the heart and energy that Danielle brings to GVP and can't wait for the many more beautiful moments to come!
GVP is grateful to Georgia Council for the Arts for their generous support of our STEAM programming.