by Erikah Swift | March 30, 2023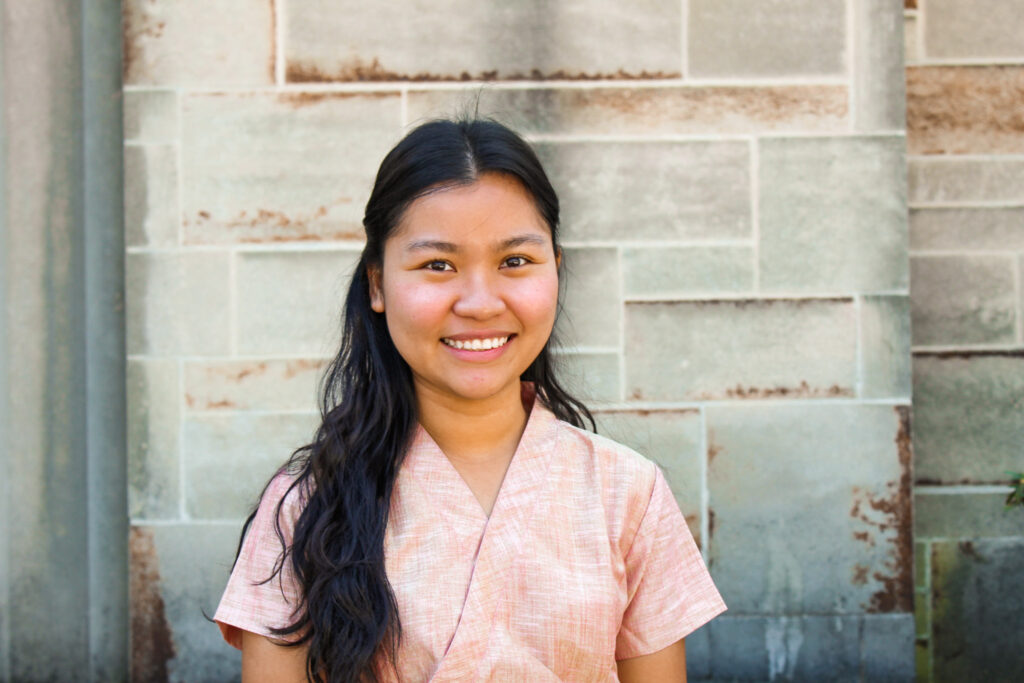 "I still feel that when I first started my job here, I was like, 'wow, I'm back in that room when I started my life. This is the very first step here. And it brings back so much memory, so much emotion too," said Ehsoe.
That feeling of things being different is what Ehsoe Moo, 2014 alum, remembered when she walked through the doors of Global Village Project as a shy 15 year-old, nervous to play the name games on her first day of school. Still, those feelings come to mind as she starts a new chapter as the school's Teaching Assistant. Her journey with GVP resumes as she works with Form One, or first-year, students, helping them with classwork and guiding them through the school day.
"I never, never thought that I'll be back here one day," she said, "Sitting here with the students again, helping them. Still now, it feels like a dream. It's so surreal to me."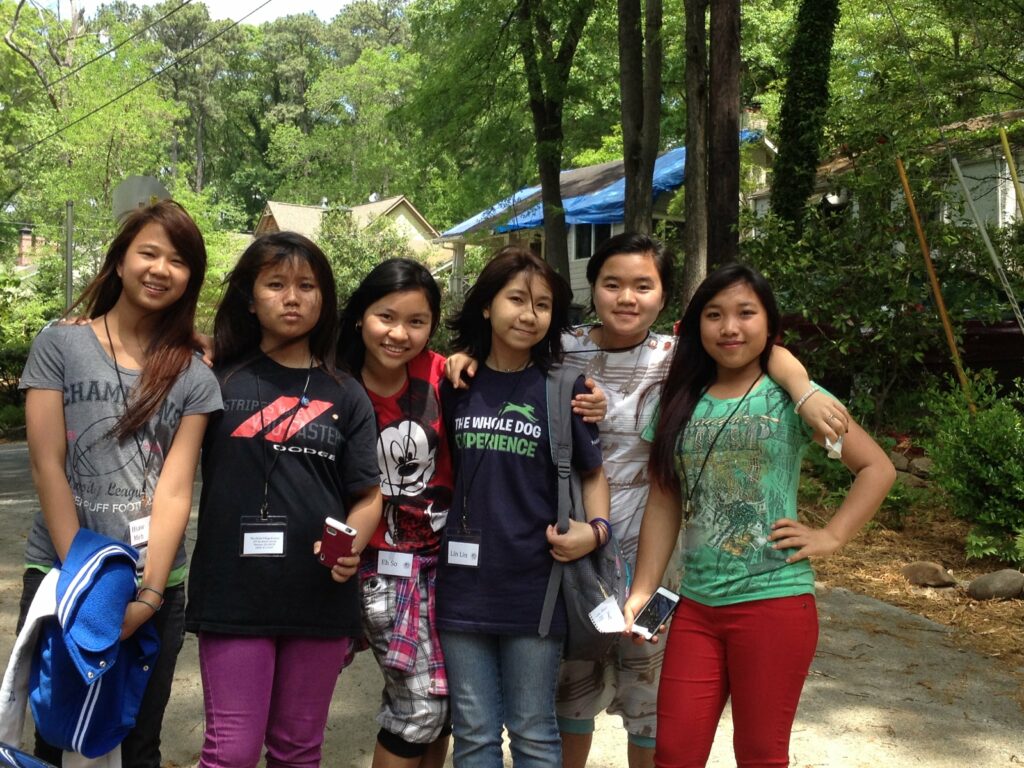 In 2018, Ehsoe graduated from Academe of the Oaks and worked as a tutor at an elementary after school program. Afterwards, she attended Furman University and studied Education and Asian studies. Ehsoe's journey back to GVP was one that was not written in her plans. "It's a testimony," she said.
"After I came back from my trip from Thailand, I heard that there will be no more after school. It was going to close down. I just prayed to God. 'You know, I have no idea what my next step will be. I just put that in your hands.' And the next day, I received an email from Ms. Michelle (GVP's Mentor Coordinator), asking me about a position, if I was interested. I was like, 'I'm not sure.' And then after that, the following day, Ms. Elise (Director of Music Programs) calls me and says, 'You should come to school and talk to the teachers and see if there's any position available for you at GVP.' I was like, is this even real? Did God really hear my prayer? I talked to Ms. Danielle (Education Program Manager) about it, we had an interview and that's how I got this job."
Although she teaches, she continues to learn a lot from GVP girls each day inside the classroom, especially during music. "After we finish music class, we say, 'I'm powerful, I'm gentle.' When I look at them, I see their gentleness. I see their kindness. I also see their resilience: powerful and brave to be here."
At the end of the conversation, Ehsoe shared a diary entry, "Her first year of work at GVP".
I never thought that I would be back there someday and helping the classroom. My heart smiles when I stepped back in Ms. Linda's classroom again this morning. I'm happy to see all the beautiful and gentle faces. Somehow, it doesn't feel like a job, but I feel like I'm there learning with them.
And the team — wow. I never thought that one day I would be sitting with my teacher in a teacher's meeting. I'm still dreaming. The work that they do is above and beyond for these young women.