by Cassie Leymarie | July 26, 2022
During a year like no other, when staff and students had to relearn "how to do school" in-person with masks, distancing, limited classroom capacities and volunteers, GVP students persisted, worked hard, and met many goals.
GVP uses Fountas and Pinnell (F & P) assessment to assess the literacy levels of our students. F & P assesses the students' independent and instructional reading levels. According to the Assessment administered throughout the year, students' school-wide gained an average of 1.4 grade levels in reading with some making gains of 2.5 grade levels during the school year. In math, students demonstrated up to 1.7 years of growth according to the iReady Math assessment, a computer-based test measuring grade-level knowledge,and all returning students exhibited growth on the WIDA ACCESS for English Language Learners (a national test of academic English) which is administered annually in February.
While field trips were limited at the year's start, students began enjoying field trips in December of 2021. Students visited popular Atlanta locations that took their STEAM learning outside the classroom including: a trip to Zoo Atlanta, attendance at two Synchronicity Theatre performances, the Michael C. Carlos Museum, a poetry workshop at 7Stages, the Decatur Fire Department and Dekalb County Court, and a MARTA Orientation and tour of downtown Atlanta. In September, Form Three participated in an overnight trip to the Len Foote Hike Inn where they learned about U.S geography and bonded as school sisters. Also, for the first time in three years, students participated in a two-night trip to Tybee Island 4-H Center in April. Learning beyond the walls of GVP enhances STEAM learning by connecting ideas learned in class to real life experiences and contexts.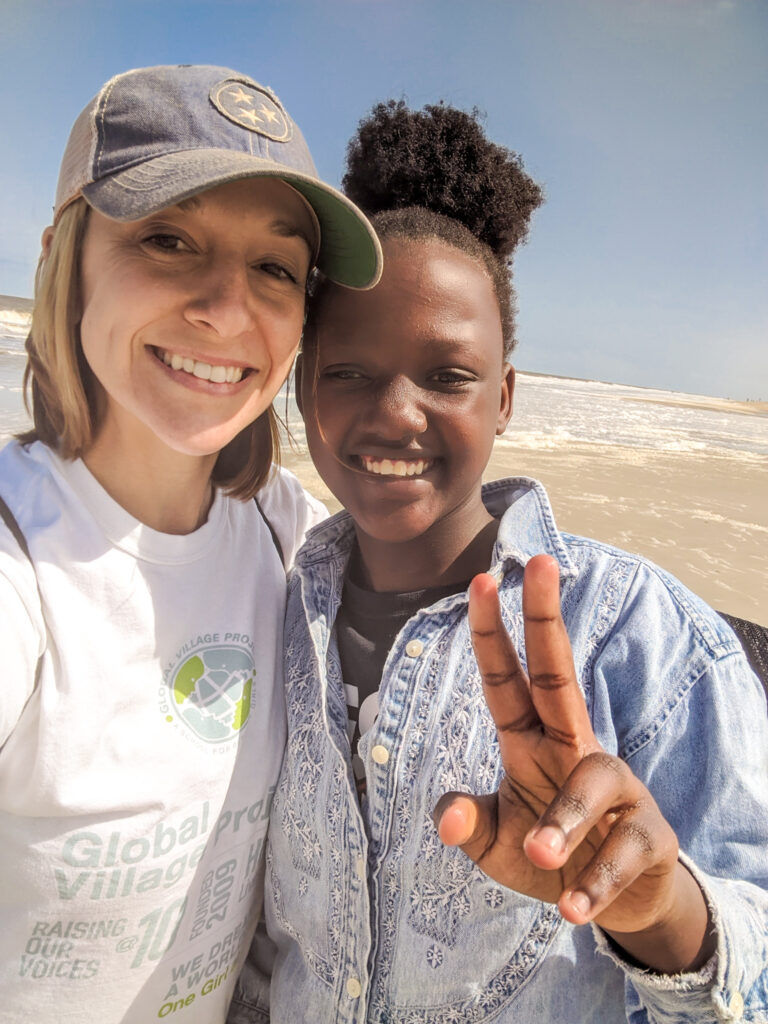 Experiential learning inside the school walls included 30 general music classes: 30 sessions with Playmaking for Girls, a drama and expression class and 16 visual arts classes. Arts are an integral part of learning at GVP as they help students make meaning of new concepts, learn trial and error and innovation. Students participated in 13 digital literacy classes to acquaint them with technology, online practices and remote learning procedures. Each girl attended seven introductory instrument classes and five all school performances. During music class, students could be heard playing the piano, strumming ukuleles, singing heartily or beating loudly on drums. Form Three students participated in Rising Scholars' Society class during the spring semester, a leadership class in which they chose a service project as a group; the girls chose to create a peer-to-peer tutoring program and mentor their Form One school sisters. This initiative, which came from the students themselves, had tremendous value to the learning experience as students.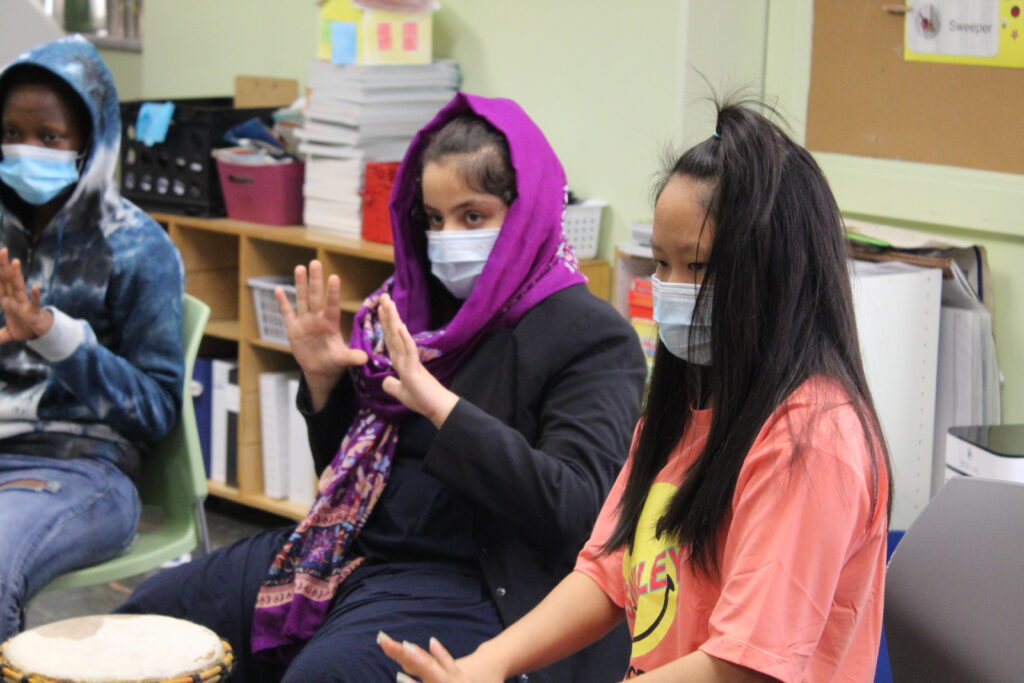 As the 2021-2022 school year came to a close, seven Form 3 students graduated from our all-day academic program and were matched with mentors. Our alums continue to make us proud: Thirteen alums graduated from high school in Spring 2022 with six planning to further their studies in a post-secondary setting. Thirty-four alum were attending college or a post-secondary during 2021-22, these are young women who we have been able to track through our mentor program. Four alums graduated from college (post-secondary degrees) with one continuing on to pursue a graduate degree in education bringing our count to 15 college/post-secondary graduates as of Spring 2022 (eight bachelors, six associates, one technical/cosmetology!) Finally, one alumnus, Bertha Nibigira, completed graduate school with Masters of Arts in International Development from American University. We were happy to celebrate our alumni this year at our annual Tribute to Education Gala in May.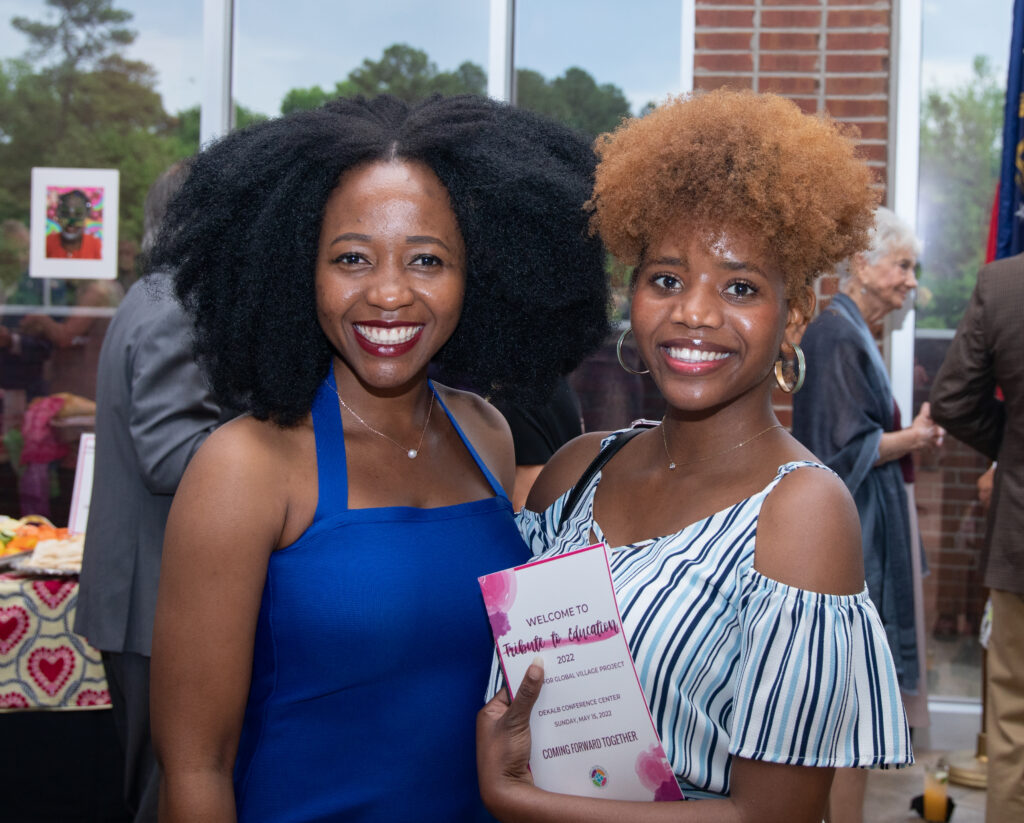 The 2021-22 school year presented numerous challenges to our school, as our students had to learn under very strict Covid challenges which informed how we used and shared space and where we could go on and off-campus. We are proud that our teachers, students, staff and volunteers rallied and remained committed to ensure that we were able to conclude the year with high academic outcomes for the students while ensuring and maintaining strong social and emotional wellbeing.