Global Village Project is
a cohort of 40-50 students to our campus every year.
Our school provides a safe and caring environment for refugee learners new to the US adjusting to a different school environment, language, and country -- all while pursuing an excellent education. If you are interested in joining our school or know someone who is, please read more about our admissions policy and process below.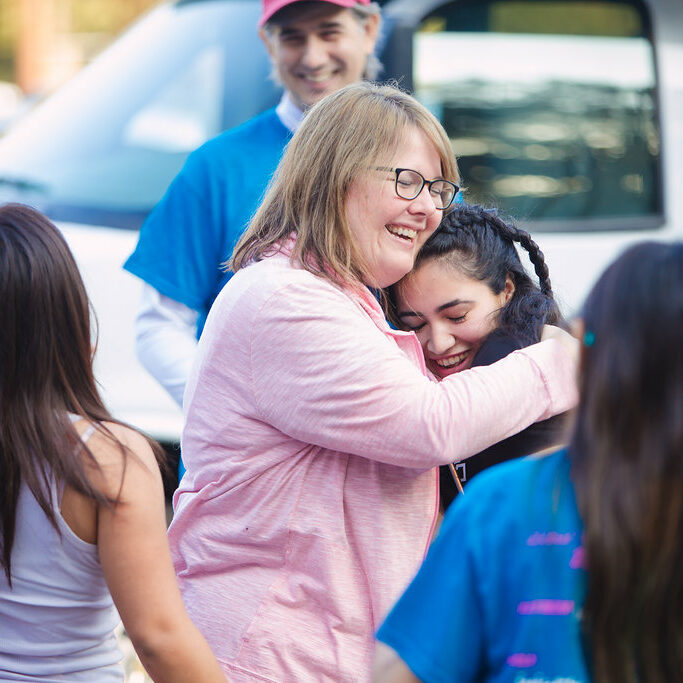 GVP is an accredited special purpose middle school serving recently arrived refugee young women aged 11-18 (admitted students must turn 11 on or before September 1). We are a tuition-free private school and provide all admitted students with lunch, transportation, and after-school enrichment.
Our admissions goals are:
To focus on serving newcomer (less than three years in the US) refugee girls in the metro Atlanta area with interrupted or limited formal education and limited English proficiency.
To maintain a linguistically and culturally diverse student body.
We provide a high school preparatory curriculum designed specifically for English language learners with interrupted education. Because we are a middle school and focus on preparation for high school, we give admissions preference to students who intend to stay at GVP for 3 years and enroll in high school after completion of our program.
We understand the advantage of having siblings attend school together. However, our program is designed to address the specific needs of newcomers with limited or interrupted education. Because of their age upon arrival in the United States or other circumstances, siblings may have different educational histories and needs. Therefore, we make admissions decisions about sibling groups on a case-by-case basis.
Interested students should fill out an application form and submit it to Crispin Wilondja Student and Community Engagement Manager, at [email protected]. After receiving the application, we will contact potential students to schedule an appointment for an interview and academic assessment.
Admissions decisions are not based on previous academic performance. The Head of School makes admissions decisions based on:
Applicant's fit with GVP's admissions goals.
Available space in the appropriate class (class placement is based on age, assessment data and the student interview).
GVP will accept applications from prospective students at any time during the school year. Parents or those helping families with school enrollment can download an application form.
When an application is received, GVP will contact the applicant and her family to schedule an appointment for an interview and assessment. Unless the applicant is aged 18 or over, a parent or legal guardian must be present for the assessment and interview. GVP will also ensure that an interpreter is present for this process if necessary.
Attendance at Enrollment Day, held in August prior to each school year, is mandatory for all accepted students.
If a student applies to GVP during the school year, the student will either be admitted or will be placed on the waiting list. Students will be selected from the waitlist as openings occur, but will not be admitted after January 15. The decision to accept candidates in the middle of a school year, prior to the second semester, will be made by the Head of School in consultation with the faculty on a case-by-case basis. Students not admitted before January 15 may be considered for the following school year and will be contacted during the spring recruitment and application period.
All students are required to submit the following enrollment documents prior to their first day of school:
Withdrawal form from previous educational institution.
Transcript, if available, from previous educational institution.
Health and immunization forms.