by Staff | March 30, 2023
Three GVP alumni visited the school this month to record videos for the upcoming Tribute to Education Gala, which takes place on April 23. The alumni: Rita Sui Par, Khatera (Khaty) Bharati, Sufia Salim and Tirhas Tewolde talked about their lives before, at and beyond GVP. They told stories of their educational journeys from their home countries to the US as well as their experiences as GVP students and gave updates of what they have gone on to do in high school, college and beyond.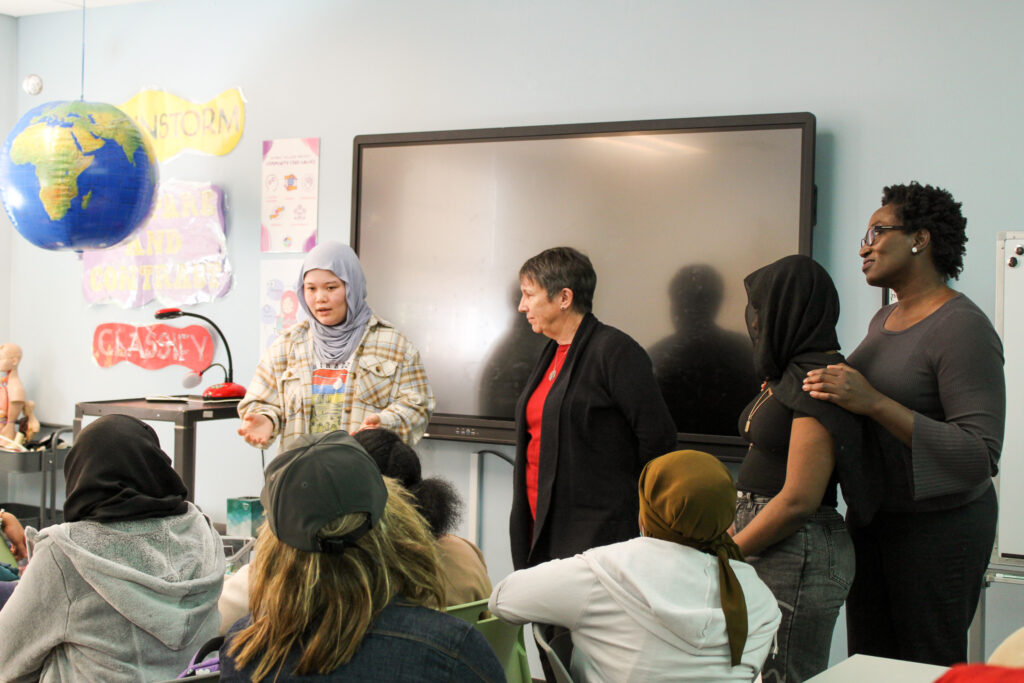 After their camera time, each alum spent time in the classrooms interacting with students. Sufia was in the music class with Form Three, while Khaty stopped by the afternoon study hall and gave an impromptu talk to the girls about her time at GVP, the value of GVP's approach to education and a preview of what they can expect in high school and thereafter. She was inspiring, informative and relatable to the students, and they paid rapt attention to her every word.
The visiting alumni also enjoyed walking through the hallway of the school, some repeating the words, "it has changed so much," over and over again. Our school's alumni wall takes up space in the hallway. This was an attractive stopping point where our guests paused to reminisce of their time as students.They glared and smiled at the pictures of themselves, their former classmates and school sisters.
A special highlight of their visit was a reunion with their teachers. Specifically, Ms. Marjorie and Ms. Linda, who have been teaching at the school for a long time and whom the alumni remember fondly. Ms. Marjorie's science class, for example, Sufia recalls, "I remember that most of the students really liked her. The way she teaches is very visual. I like how she really cooperated with us. Science is so hard, especially when we're learning English. English subject is already a hard thing, and there's science and history classes and other classes. Ms. Marjorie tried her best to make everything manageable. When we were learning about the solar system she'd have pictures and flashcards so before she started describing it, we already had the picture; we could imagine it. She really knows how to make that classroom and the lesson very visual, so as a visual person it was very helpful for me. I'm sure it's helpful for other students too."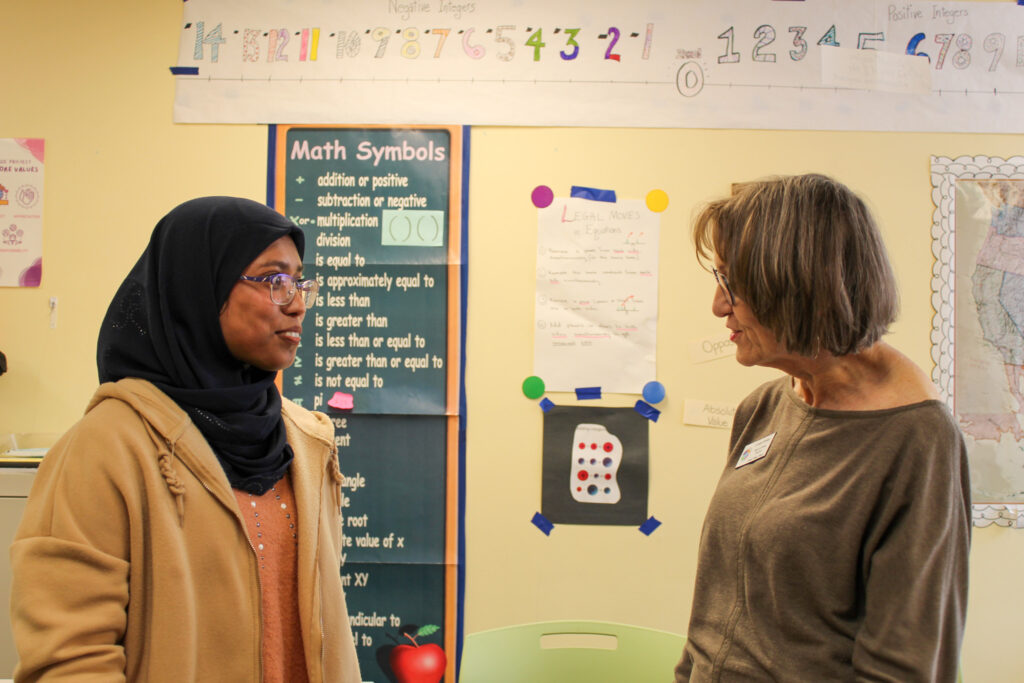 All GVP teachers take a similar approach to teaching. Our success as a school is in large part due to our commitment to meeting the students where they are and by taking a strengths-based approach to education, being trauma-informed and using restorative practices everyday. It is this legacy of being a safe space for our students to thrive that we hope they will carry forward into the rest of their lives.