by Erikah Swift | December 28, 2021
Our second and third year students attended a performance of Rock and Roll Alice in Wonderland at the Synchronicity Theatre in downtown Atlanta this month. The performance was the dress rehearsal for the play, which was set to debut soon, and our students got a sneak peek as part of the ongoing partnership between GVP and Playmaking for Girls (PFG).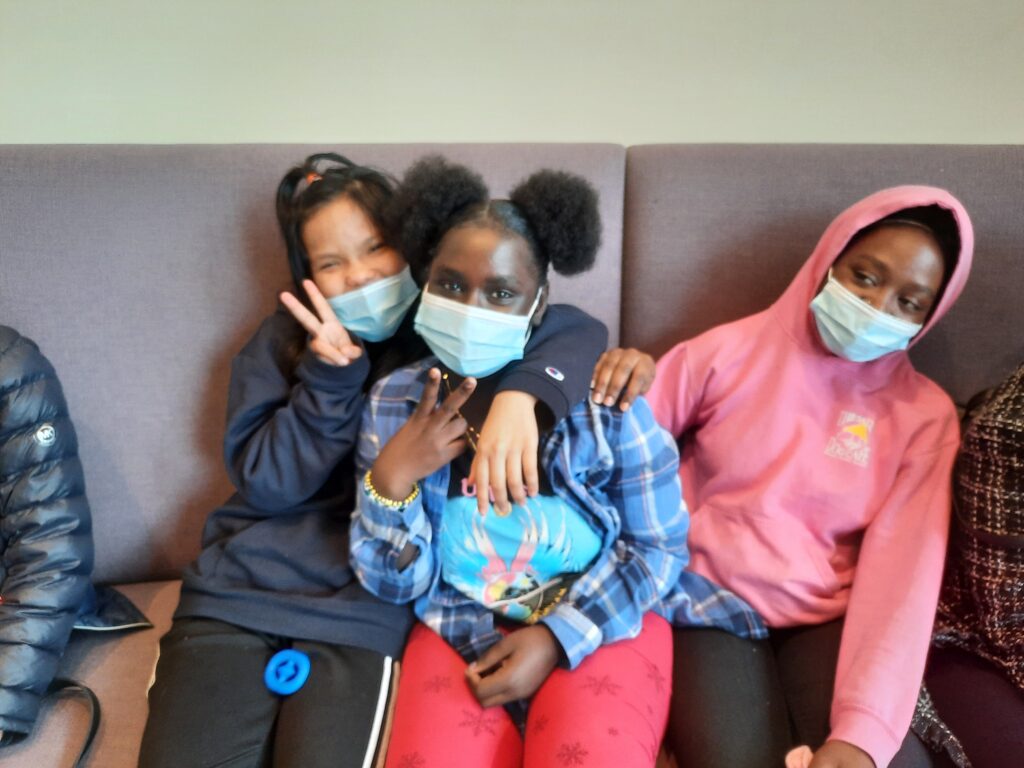 The goal of the PFG program is to empower middle school girls through theatre arts. The program is premised on the belief that respect for each girl's unique voice creates a nurturing and supportive space for girls to learn about teamwork, think creatively and develop a positive self-image while engaging and igniting standard based learning.
Through this program, which serves all three of GVP's forms, students participate In weekly class workshops, take part in a field trip and build up to a performance of their own. Teaching Artists from PFG work with the girls in a series of writing, acting, movement, music and poetry exercises designed to develop a sense of ensemble and to assist the girls with discovering and strengthening their own unique voices. Public speaking skills are intertwined throughout all sessions.
The Teaching Artists work directly with GVP's STEAM coordinator and GVP teachers to integrate the arts and help support the scheduled standards-based curriculum and add value through theatrical and ensemble standards- based exercises.
During the field trip, students laughed and applauded as Alice slid down the rabbit hole in pursuit of the White Rabbit and marveled at the musical performances of the actors who portrayed the other characters of the classic story. It was a great opportunity for students to expand their education through experience and exposure, obtaining the holistic education that GVP takes pride in providing.