by Erikah Swift | November 19, 2021
A game of Jenga is one that is intense but fun for all ages. The purpose of the game is to stack wooden blocks on top of each other to build a tower. Each player then takes a turn to remove a block without causing the tower to fall. The game gets interesting when there you see missing pieces making it harder to keep the tower from falling.
Just like the blocks that keep the Jenga tower standing tall, there are groups of people who help create a unique experience for the students at our school. One of these groups of people are volunteers. From helping with lunch duty to guided reading and study hall, our volunteers play an important role in our GVP community.
We celebrated Volunteer Appreciation Week from November 15th to the 19th to show our appreciation for GVP volunteers. Throughout the week, volunteers received daily treats and interacted with Ms. Jazmine, Volunteer & Program Coordinator as well as Natalie Huyghe, Volunteer Liaison to talk about their experience. "Volunteers are such an intricate part of the framework here at GVP, said Ms. Jazmine. "I am always amazed at their willingness to support both students as well as our staff in all capacities. We aim to create an environment in which volunteers feel appreciated not just this week but everyday."
For example, Amalia S. has been volunteering with GVP for four years. After retiring from being an ESL teacher, she thought volunteering with GVP would be a great opportunity because it was an environment where she felt comfortable. "I had always wanted to work with refugees because I was in the Peace Corps. I really enjoy working with the newcomers, especially here," she said. "The girls make so much progress so rapidly. It's really great to see them just coming into themselves."
Amalia says that GVP is a rewarding place to volunteer. "I look forward to meeting new students, working with the teachers and supporting GVP in whatever way I can," she said.
Thank you to our GVP volunteers for helping us build a learning environment where students can build on their strengths and grow into empowered young women.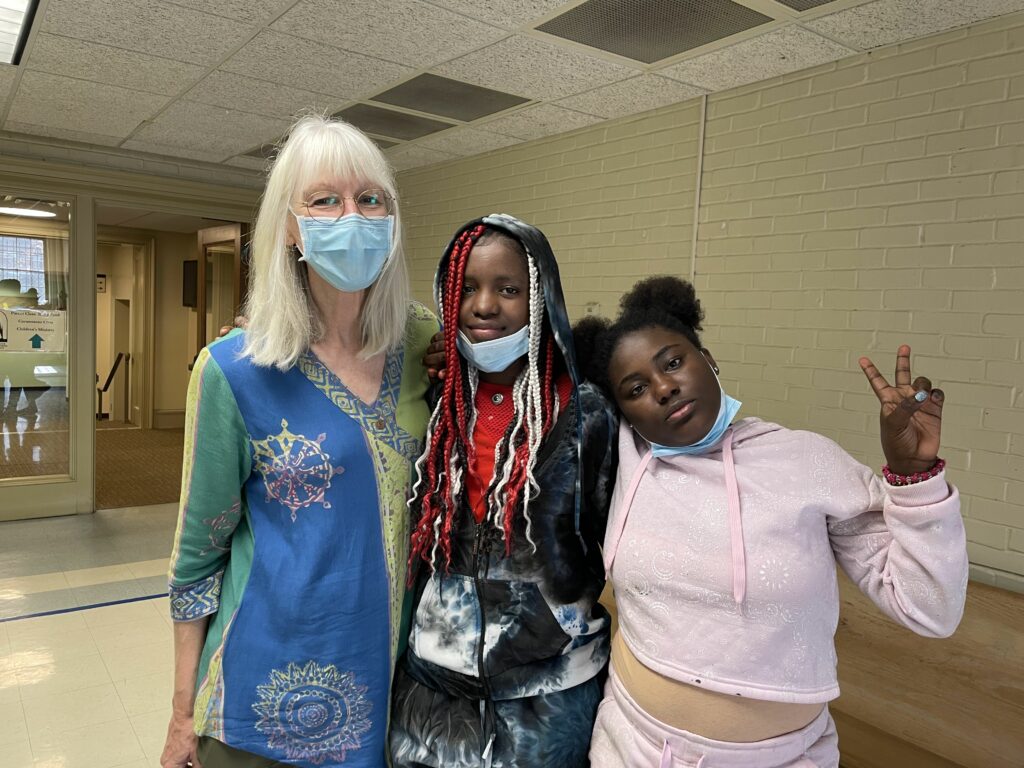 Emily B. – "I love reading with the students. I think we are so lucky to have this amazing experience."
Nancy H. – "My most memorable experience is getting to know the girls very well. It's the relationship with the girls that's the strongest motivator and reason for folks coming back as volunteer."
Sandy B. – "The beauty of teaching is watching people grow, and I am looking forward to seeing them (GVP students) grow and move on to bigger and better things."